Black Friday Statistics 2020
We all love a good Black Friday deal.. But just how many of us look for these deals every year? What time of year do we start getting excited about them? And how much will the UK spend on Black Friday sales this year?
In this article we share all of the most up-to-date Black Friday Statistics, both in the UK and around the world to find out more about our relationship with this annual shopping day. We also reveal the findings of our most recent study, which asked shoppers how much they expect to spend this Black Friday.
How much will we spend on Black Friday 2020 in the UK?

On Black Friday last year (2019), the UK spent approximately £8.57 billion on online sales, this was higher than any other European country's spend. As we mentioned earlier, this years' sales will be far more difficult to predict due to the current climate.
That's why we decided to ask the public themselves how much they're expecting to spend on Black Friday deals this year. To do this, we polled 1,034 adults (511 men and 523 women) in the UK to find out how much they plan to spend.
We asked:
How much do you expect to spend on Black Friday deals?
There were slight differences in the projected spending between men and women: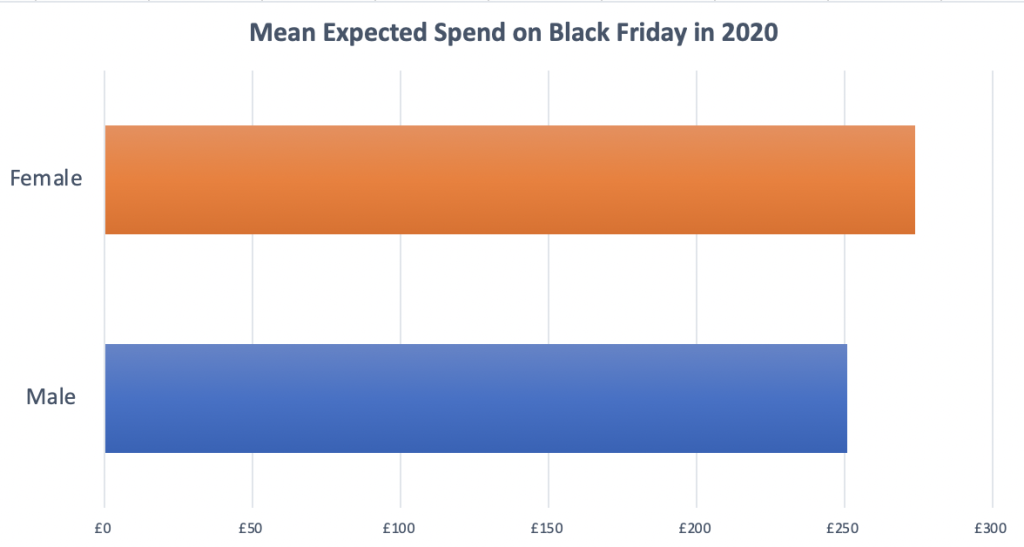 While men expect to spend £251 on average on Black Friday deals, women expect to spend slightly more at £274.

How popular is Black Friday?
To find out just how popular Black Friday is across the globe, we analysed search data obtained from the tool Keyword Finder. This enabled us to see average search volumes for the term Black Friday and monitor how this data changes each year to obtain the most recent Black Friday statistics.
On average the term 'Black Friday' is searched for approximately 60 million times a year around the world. As you'd expect, the vast majority of these searches are made in November each year.
Over the last 10 years, searches for Black Friday have been steadily increasing year on year. As you can see from the graph below, the number of average yearly searches has almost tripled since 2009, clearly showing an increase in online interest in the term.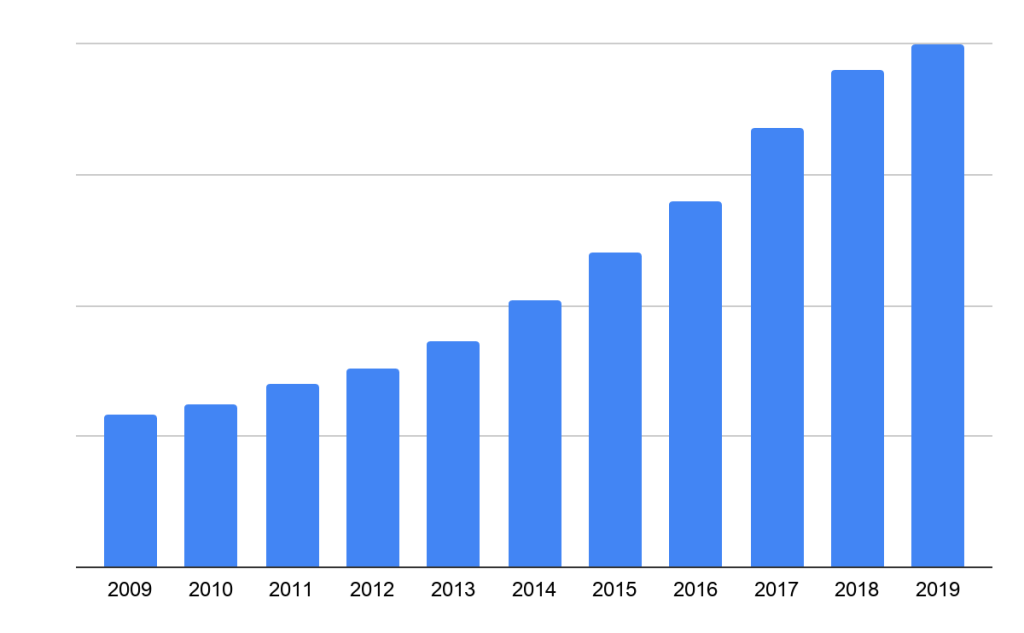 Popularity of the term 'Black Friday' overtime (source: Google Trends)
Given this trend, searches for the term 'Black Friday' are expected to increase even more this year. However, as a result of recent circumstances surrounding the Coronavirus pandemic, the population's shopping habits have changed. This may lead to an increase in searches due to a significant rise in shopping online. However, as a result of changes in financial stability over the next few months, search volumes may be a little less predictable.
How early do we start looking for Black Friday deals?
Online searches for Black Friday sales usually start to pick up in September each year, gradually increasing through October, then peaking dramatically as we reach November. Some searches are still made in December each year, but far fewer than those in the months preceding.
The graph below shows the average monthly search volumes for the term 'Black Friday' from May 2019 to December 2019.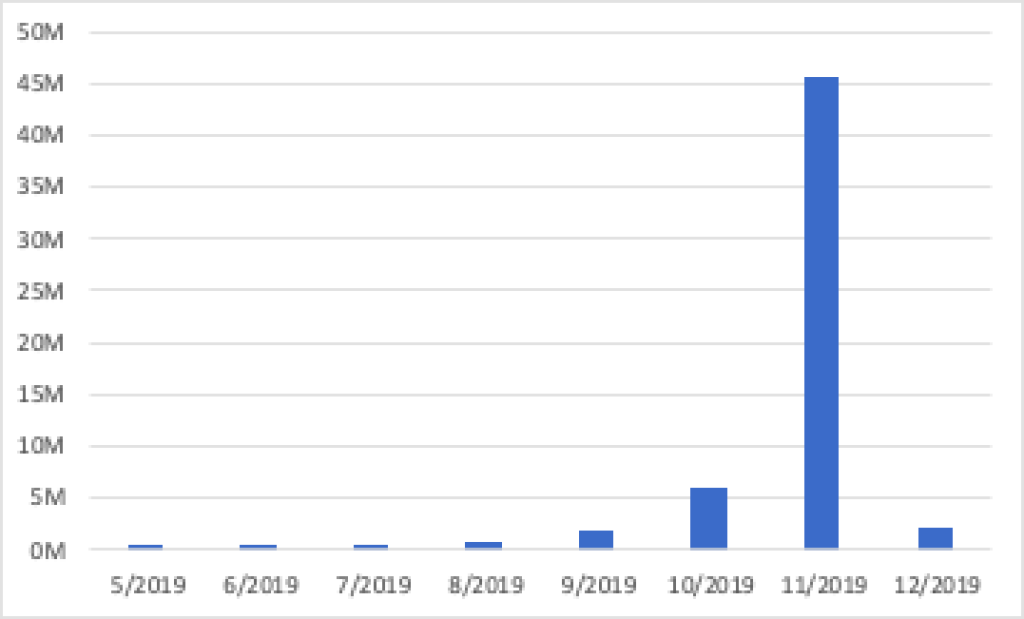 Average monthly searches for 'Black Friday' in 2019
As you can see, searches start to increase as early as August and continue to grow until they peak in November.
It appears that some of us are really early birds when it comes to catching the good deals!
Black Friday Sale Figures
How close our projected spend is to our actual spend remains to be seen. But one thing is for certain - with the High Street closed in November due to covid restrictions in the UK, we expect more activity online and this presents a huge opportunity for ecommerce businesses.